Featured Artist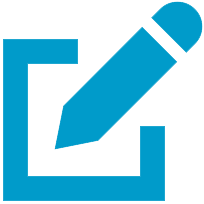 Write a review
"The masks are the ideal complement to costumes and exotic clothing."
"I am a theater director and, consequently, a costume and set designer, among other positions that my profession demands of me here in Brazil. In '94 a friend of mine had the idea to make masks, and he asked for my help. After a while, my friend abandoned the project, and I was left with the responsibility for the entire production. Every year since then, the work has increased. A lot of people like the masks, not only for wearing, but also for decorating their homes. I sell them all year long, but as Carnival approaches, the demand always rises. The masks are the ideal complement to costumes and exotic clothing.

"I have shown this work in diverse locations, such as the art gallery of the Arcoverde metro station, the Copacabana Palace (a prestigious hotel in one of Rio's most famous beach neighborhoods), and in fashion fairs in Rio de Janiero.

"Since it is difficult to work constantly in theater in Brazil, I earn my living through the sale and rental of my masks. I produce many masks for theater, television, and film. It is pleasant work and demands a lot of patience. I look for inspiration in a variety of sources. For example, I have developed a series inspired in the four seasons of the year, as well as in decorative styles such as Art Deco. Most of the time it is the very materials that I use that suggest to me the format of the mask I will create. I take care in selecting the fabrics and old trinkets with which I develop each piece uniquely.

"I think it's great that there is a site that promotes this kind of proximity between consumers and producers of different countries, and I hope that through Novica, I will be able to spread my work to different regions of the world."